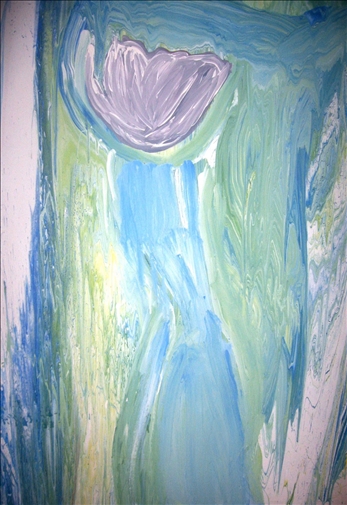 The days may still seem short, but the artwork displayed at Agora Gallery this March will bring light, warmth and a sense of freshness to your day. Let yourself experience a new way of viewing the world through the work displayed in East Meets West: an Exhibition of Fine Art from Asia, in which talented Asian artists unite their personal abilities with their sensitivity to universal affairs, to create art which is often informed by their cultural heritage. Unbound Perspectives provides new insight into the world we live in, as the artists tread the delicate line between realism and optimism to show us both what is and what could be. In Reverie of Form takes us on a journey of discovery and delight that nonetheless relates to aspects of shared human experience, hinting gently at the wonder that we often ignore. Beginning on March 6, 2012, these exhibitions will run until March 27, 2012. The opening reception will take place on Thursday, March 8, 2012. Entrance is free and all art enthusiasts are encourages to attend. Exhibition Dates: March 6, 2012 – March 27, 2012 Reception: Thursday, March 8, 2012, 6:00 - 8:00 p.m. Gallery Location: 530 West 25th St, New York City Gallery Hours: Tues – Sat, 11a.m. - 6 p.m. Event URL: http://www.agora-gallery.com/receptionexhibitions/3_8_2012.aspx

Featured Artists:

East Meets West: an Exhibition of Fine Art from Asia Hiroe Dazai | Susumu Hasegawa | Cauro Hige | Soojin Hong | Tsutomu Hoshitani | Toshio Ishikawa | Yasuyuki Ito | Noriko Kinouchi | Takako Kodani | Takashi Kogawa | Hung Yi | Rui Zhu

Unbound Perspectives Alex Barba | Pascal Bejeannin | Briggitte Lazo ("Blazo") | Cheri Mittermaier | Rya Oshpiz | Stephanie Elyse Patent | Alexandre-Éric Piette | Anjum Saeed | SILBEN | Nicholas Vitale

In Reverie of Form Annik | Marie Anne Baron | Tom Byrne | Gilbert Cantu | Bruce Cull | Carolina Ferrara | Steve Mason | Nataixa Ros | Jaime Sánchez Nava | Tanya | Elena Vasileva | Lilina C. Williams

Interviews with the artists and high resolution images are available upon request.

About Agora Gallery Agora Gallery is a fine art gallery, established in 1984 and located in the heart of New York City's Chelsea art galleries district. It is famous for showcasing a spectacular array of talented artists from around the world and around the corner, while providing quality and original art to collectors. Exhibitions are usually group exhibits, presenting the work of a number of artists, but sometimes solo exhibitions focus on the work of one particular artist. The gallery publishes ARTisSpectrum Magazine, a bi-annual magazine that is distributed to museums, galleries, art institutions and art schools around the world. It provides artists, collectors, museums, galleries, art organizations and enthusiasts with access to the work of international talented artists as well as feature articles, reviews and interviews. Agora Gallery is the proud sponsor of ARTmine, one of the most comprehensive resources available worldwide to view and purchase fine art. The gallery also runs Agora Art Blog, a blog designed to provide helpful information and advice for artists while providing a forum for artists to help one another by sharing their experiences and thoughts.